New Rim Review: Pacenti Cycle Design Brevet 700c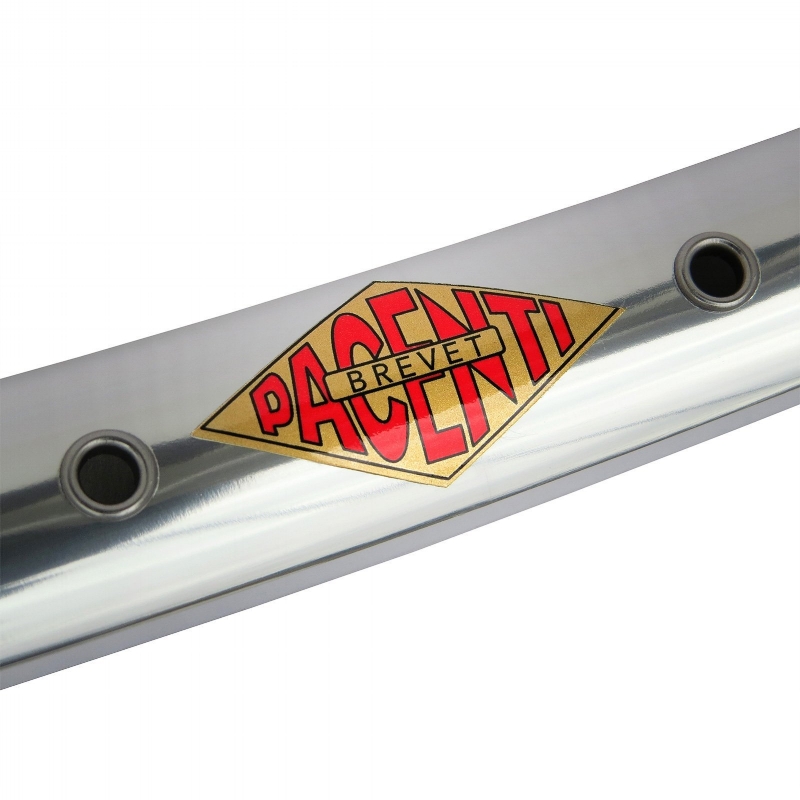 The Set Up
Kirk Pacenti notified me the other week about a new shipment of 700c Brevet rims he received. As soon as I closed the email, I hopped onto the site to order a set - excited that there is a classic-style tubeless rim available to the market.
That day I coincidentally received a query on a neo-retro wallet-friendly set for an upcoming Ebisu frame acquisition.

The choice was easy - silver Bitex hubs, Sapim D-Light spokes, and Wheelsmith nickle plated 12mm brass nipples.
The Numbers
External Width: ~23mm

Internal Width: ~18.5-19mm

Depth: 15mm

ERD: ~610-611

Weight: ~455-460g
The Build
I used my Unior 2.5mm Speed Nipple bit to get the nipples threaded to an equal depth. The wheel was off to a good start being reasonably round and true. Like many rims, there was a slight radial and lateral wobble at the rim seam. As tension was brought up and spoke path set, the rims really started to prove a great modern option for classic-styled builds. After repeated rounds of tensioning and stress relieving the wheel was stable and true. The rim eyelets were smooth during turns of higher tension but friction is reduced with the aid of NixFrixShun Race Grease on the nipple shaft/shoulder and Loctite copper anti-seize.

Like many box section rims, the Brevet is easily influenced by the smallest turn of the nipple. Keep an eye out for this but with a careful touch it's not even close to a big deal.

Overall I think it's a spectacular addition to Pacenti's rim line up and in conjunction with my experience building the Brevet 650b model. The Bitex rear hub geometry leaves some room to be desired for non-drive side tension. Paired with a White Industries T11 or Industry Nine Torch Classic you can have a wonderfully reliable set of wheels suited for any neo-classic or modern build.

Below are the tension charts. Please feel free to comment or follow up with any questions!